Lakes of any size – we can handle. Proper design is the smart first step toward a body of water that will serve your needs for generations.
If it's important to the lake design, we will handle it for you.
Our lake design team starts by determining your needs. Once we know the type of lake that you prefer and what sort of property is available to work with – we will assess the rainfall and watershed of the area to determine the size and shape of your project.
Depth and proper slope are always taken into consideration to help reduce long-term vegetation control costs. We offer built-in drains to rid your lake of dead, unproductive water at the bottom and also address any supplemental aeration and structure needs.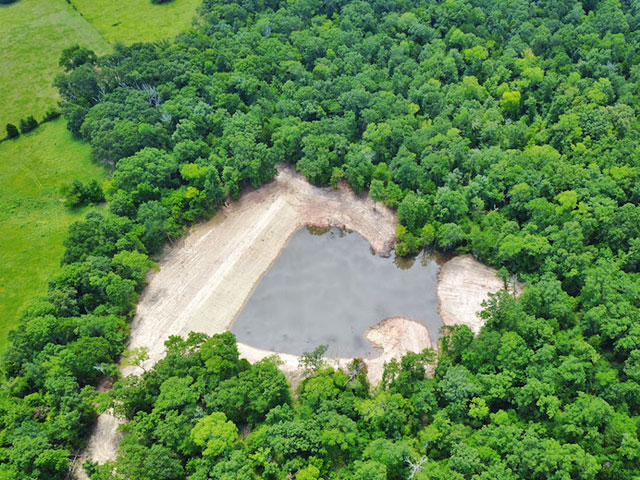 Lake Construction Process
We'll take care of everything for you
How does the lake design process work? It all starts with you. Our team works to understand your needs and desires. Do you want a fishing lake? Would you like a place for your children and grandchildren to swim? Maybe you need a stock tank – or perhaps your property needs one lake that can serve many needs.
We have every kind of heavy earth-moving equipment imaginable at our disposal so we can construct your lake the way you want it.
Whatever you want, we can make it happen.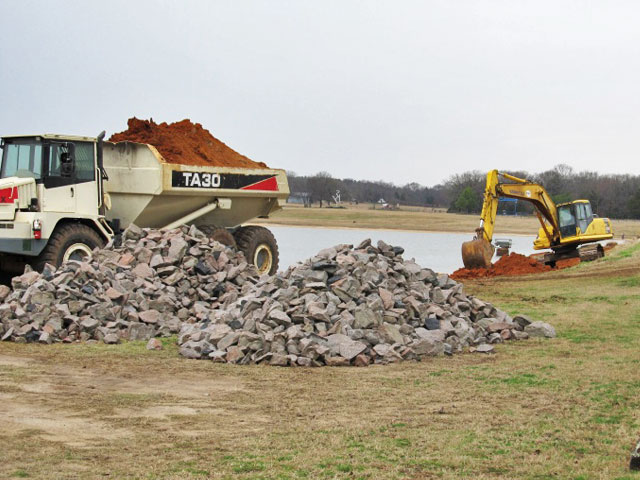 A Lake Project We Recently Completed
Residential Property - Lakes
We installed a 3 lakes on this residential property in Texas. It was completed with the following work:
Mining and Reusing the Dirt
Let Mayne Construction Dig Into Your Next Project