To us, commercial is similar to residential, just on a larger scale. We treat every project with the same amount of care and quality.
It's important to know the type of soil you will be building on. Soils have a significant impact on the performance of a building's foundation.
A commercial building pad, road, parking lot, etc. has to be properly prepared to prevent problems caused by uneven settling, erosion and flooding.
We have repaired roadways on large dams like Lake Tawakoni, airport runways, county roads, state roads, city roads, subdivisions and municipalities to name a few.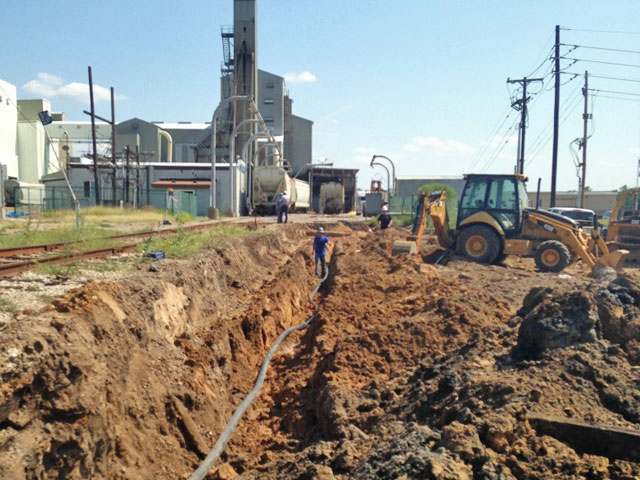 All Things Commercial
Projects of all sizes get the same quality and care.
We are more than ready to assess the type of soil that your commercial site will be developed on. We can perform any dirt work needed to ensure that you won't have unnecessary problems with your building or site.
40 years of dirt work experience is what we have and that's exactly what you'll get for your build site.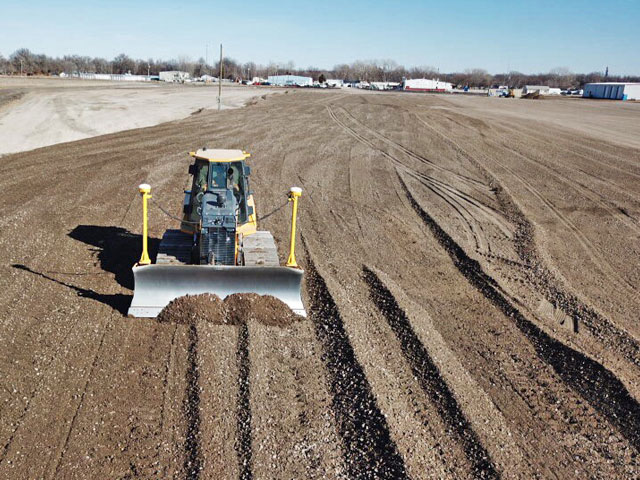 A Commercial Project We Recently Completed
Parking Lot in Kansas - Commercial Dirt Work
We installed a 30 acre commercial parking lot up in Kansas. It was completed with the following work:
Cutting & Filling to Grade
Let Mayne Construction Dig Into Your Next Project