Start with a Strong Foundation
From start to finish—we use forward thinking methods and utilize state-of-the-art technologies to achieve the best outcome for every one of our customers. All of our heavy equipment has the Trimble GPS system installed in them.
This ensures precise accuracy on your project so it's done right, the first time!
We make sure that what we do is environmentally responsible too. We have earned a clean reputation in the dirt business.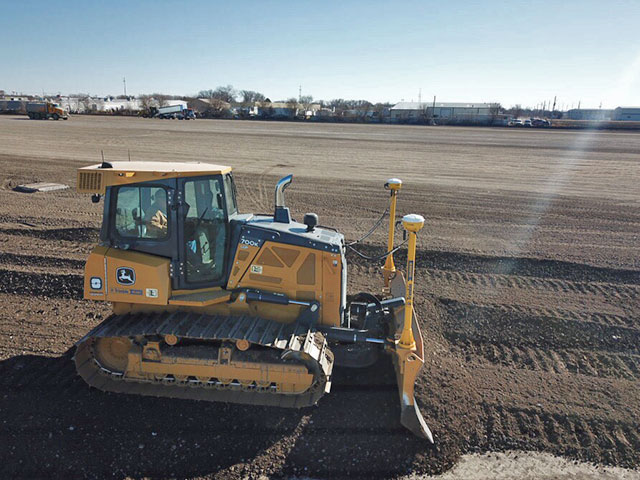 A Commercial Project We Recently Completed
Parking Lot in Kansas - Commercial Dirt Work
We installed a 30 acre commercial parking lot up in Kansas. It was completed with the following work:
Cutting & Filling to Grade
A Lake Project We Recently Completed
Residential Property - Lakes
We installed a 3 lakes on this residential property in Texas. It was completed with the following work:
Mining and Reusing the Dirt
A Soil Stabilization Project We Recently Completed
Parking Lot in Michigan - Soil Stabilization
We installed an 18 acre commercial parking lot up in Flint, Michigan. It was completed with the following work:
Cutting & Filling to Grade
Let Mayne Construction Dig Into Your Next Project